Regular price
$25.99 USD
Sale price
$25.99 USD
Unit price
per
Sale
Sold out
VIETDAI Lens Anti-Fog Wipes safely and quickly clean eyeglasses and sunglasses as well as other optical components such as camera lenses, webcams, binoculars and microscopes. These wipes are specially formulated with a unique mild solution to gently and effectively remove smudges and dirt, leaving optical surfaces free of scratches, streaks or residue. Individually wrapped for easy storage in your purse, backpack, desk or car.
Details
Brand: VIETDAI
Wipes material: soft hydroentangled non-woven
Ingredients: water. Ethanol. Anti-fogging agent. Oligomer
Flavoring: fragrance free
Wipe size: 4.7 x 5.5 IN
Use VIETDAI anti-fog wipes to say goodbye to fogging of glasses and make your vision clearer.

Warm Tips:
1. Avoid high temperature and sunlight. Put it in a cool place.
2. For single use only, please use new anti-fog cleaning wipes as needed.
3. Not suitable for contact lenses.
4. After using the anti-fog glasses cloth, remember not to wash it with water immediately, otherwise it will directly weaken or destroy the anti-fog effect.
Note
This product is insoluble in water, please do not throw into the toilet, this product is flammable, avoid direct sunlight and near the source of fire, for external use only, please put in a place where babies can not touch.
Delivery & Returns

Returnable within 30 days
You may return or exchange any order to us within 30 days of receipt, unless it is a personalized item.
For more information, please refer to our FAQ.
Standard Shipping
VIETDAI offers fast, secure shipping.
Standard shipping (4 to 5 business days)
Over $50: free express shipping on all orders
Less than $50: Depending on the country, shipping charges will be calculated at checkout based on the weight, size and destination of the items in the order.
*Delivery requires presence and/or signature*.
Delivery times are estimated from the time your order is shipped.
Ships within 24 hours


Share
View full details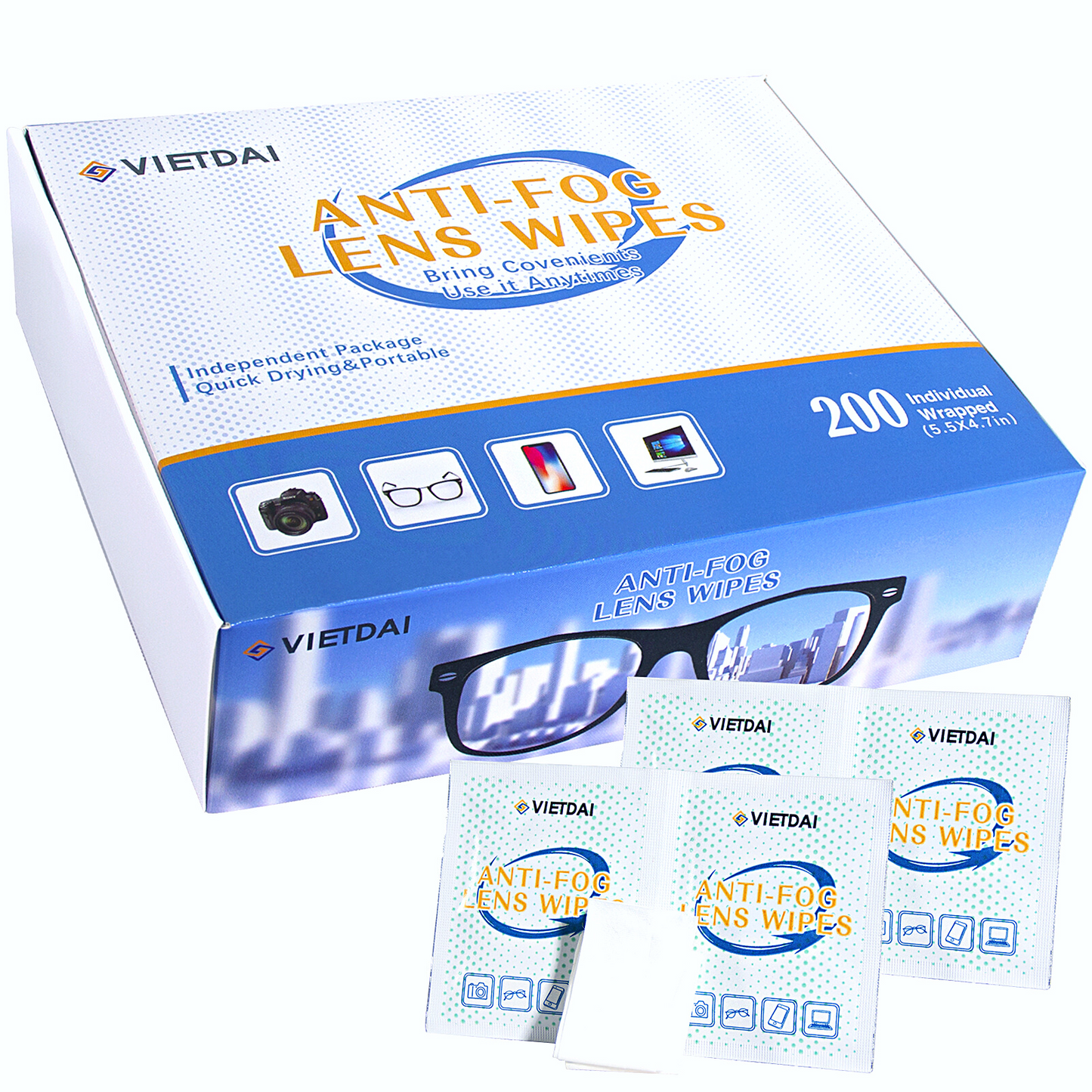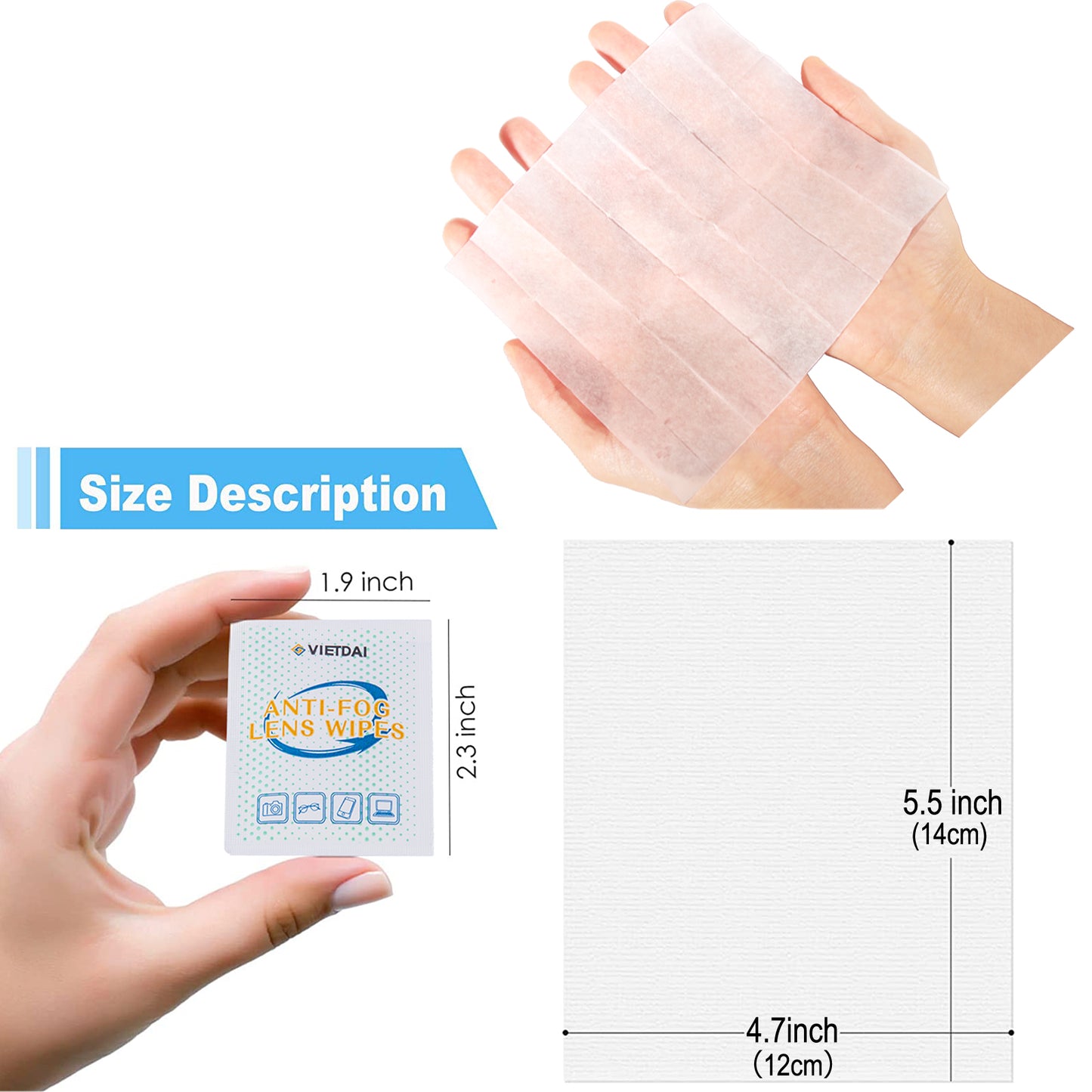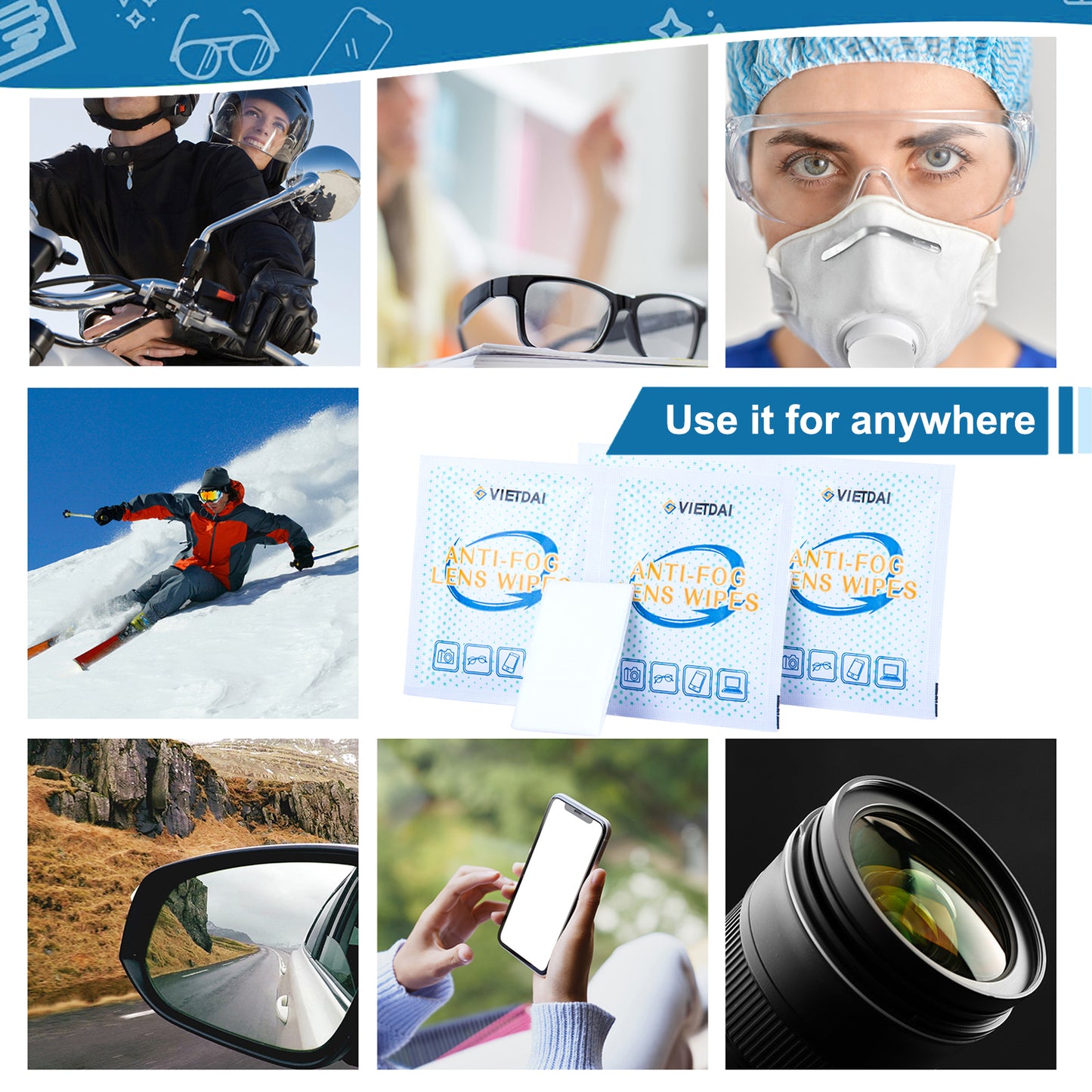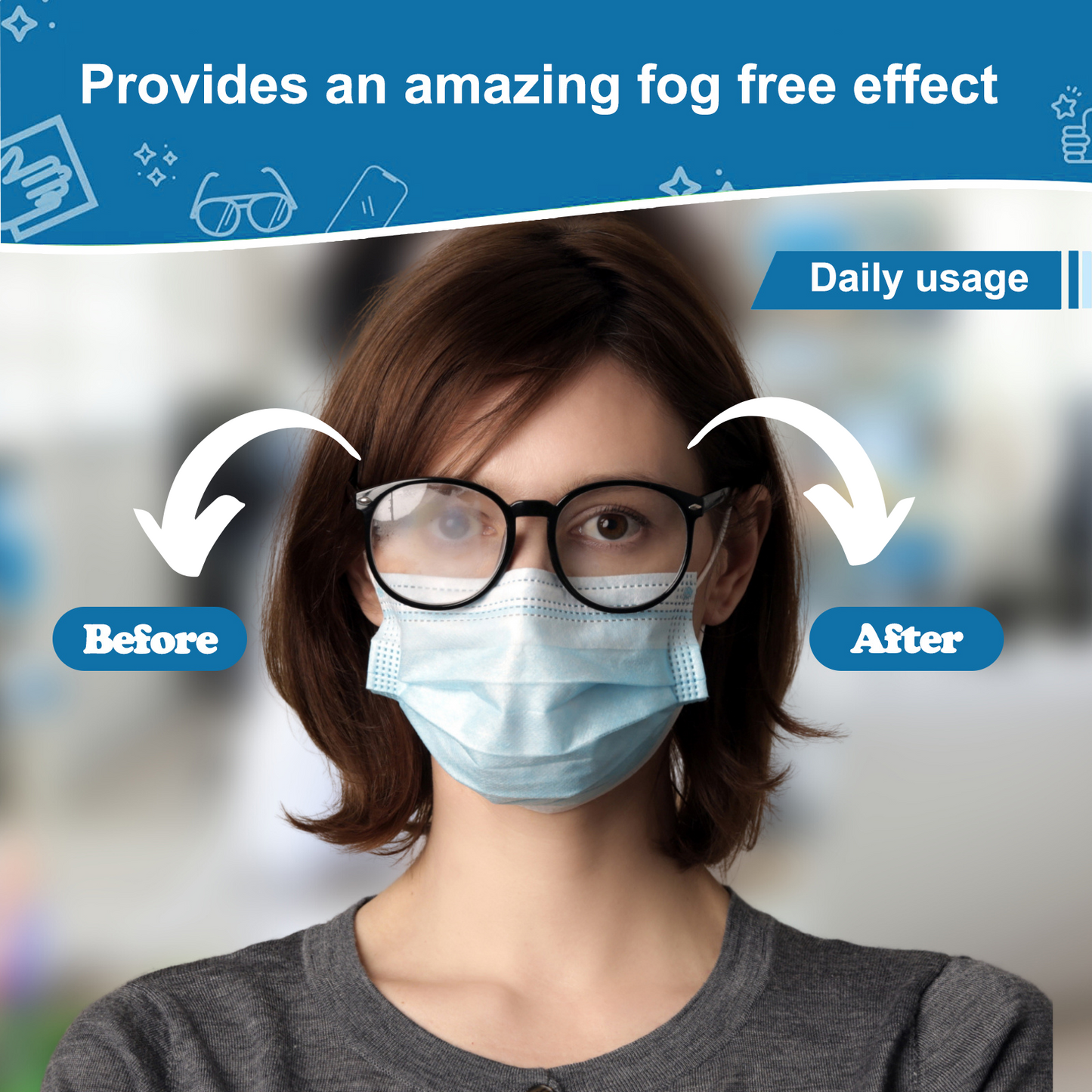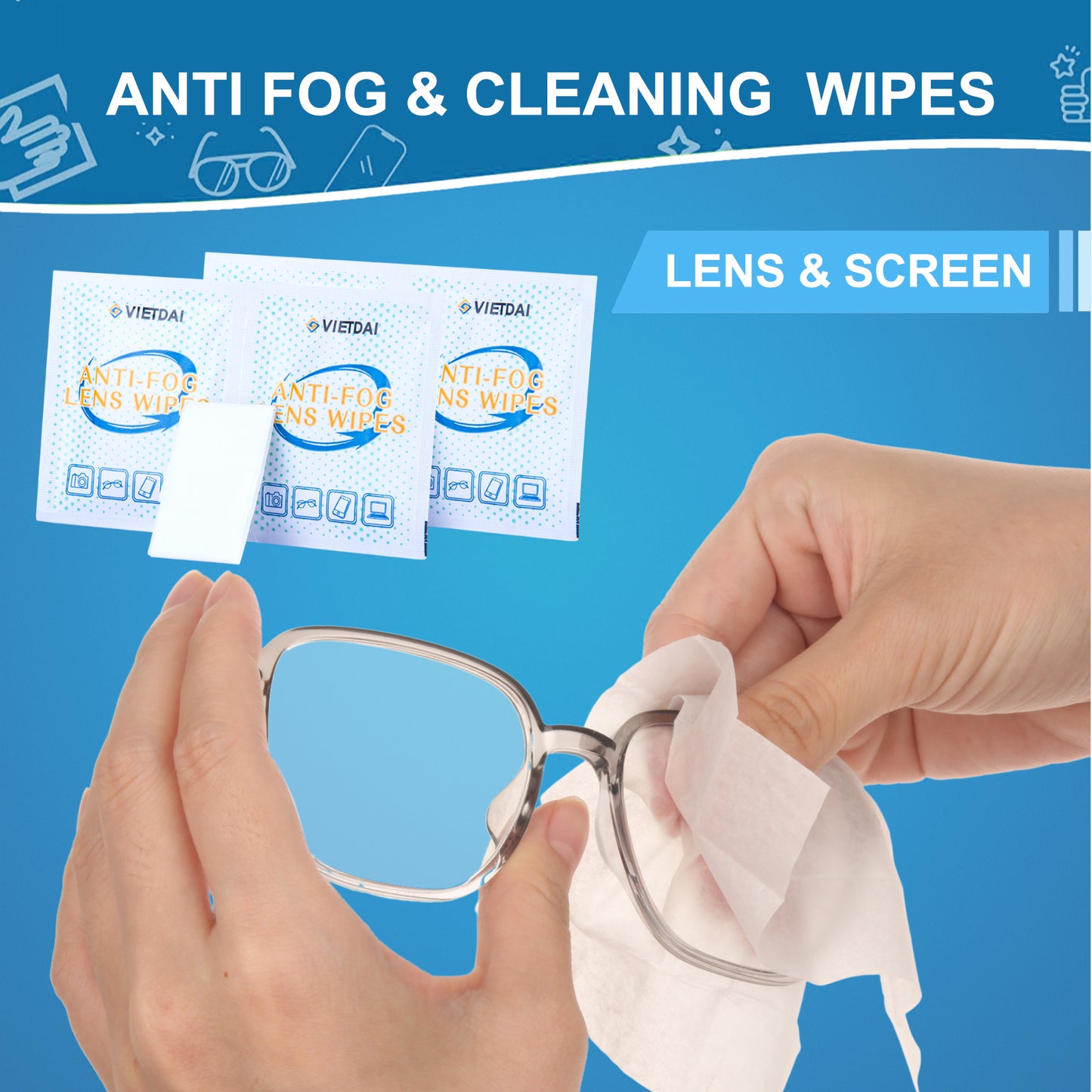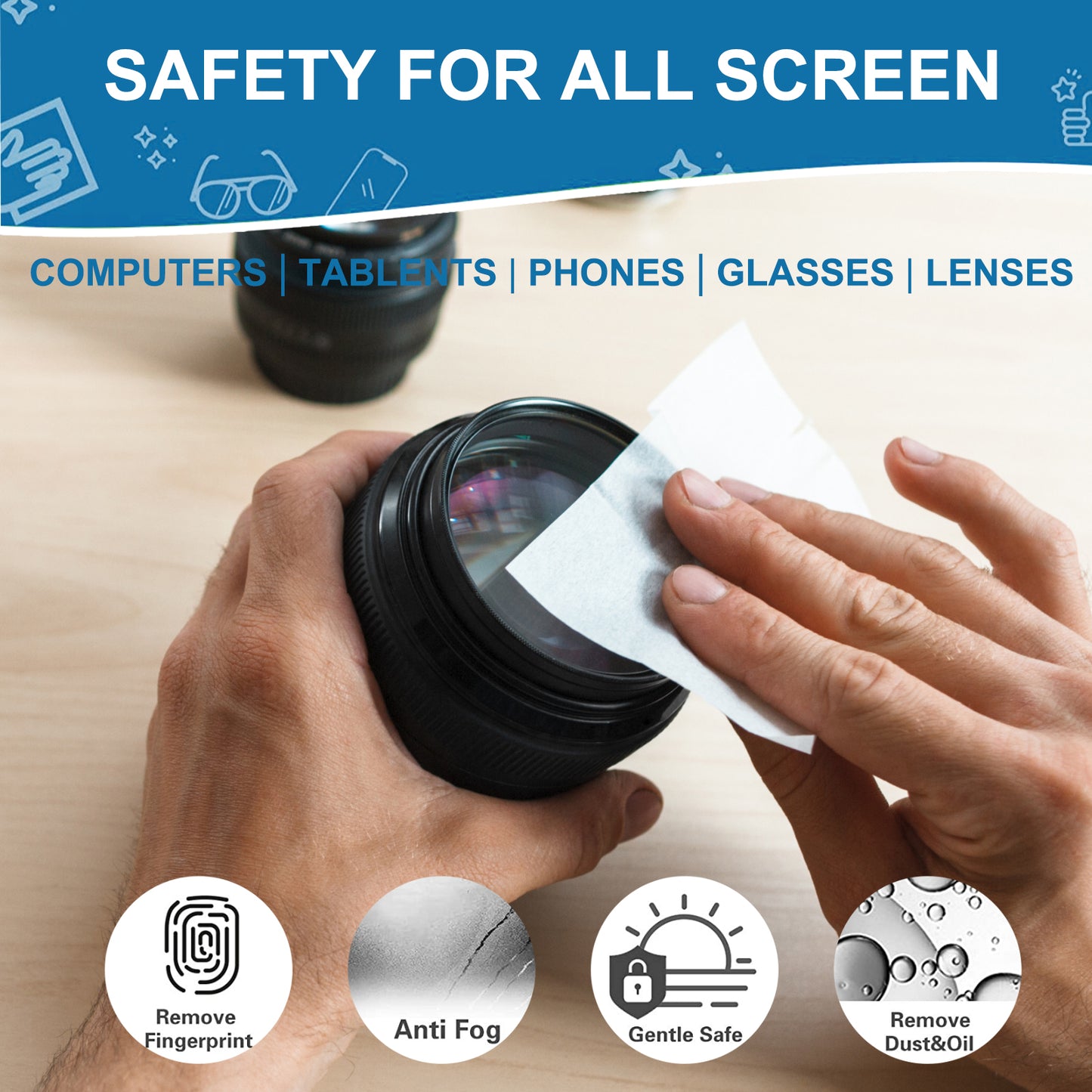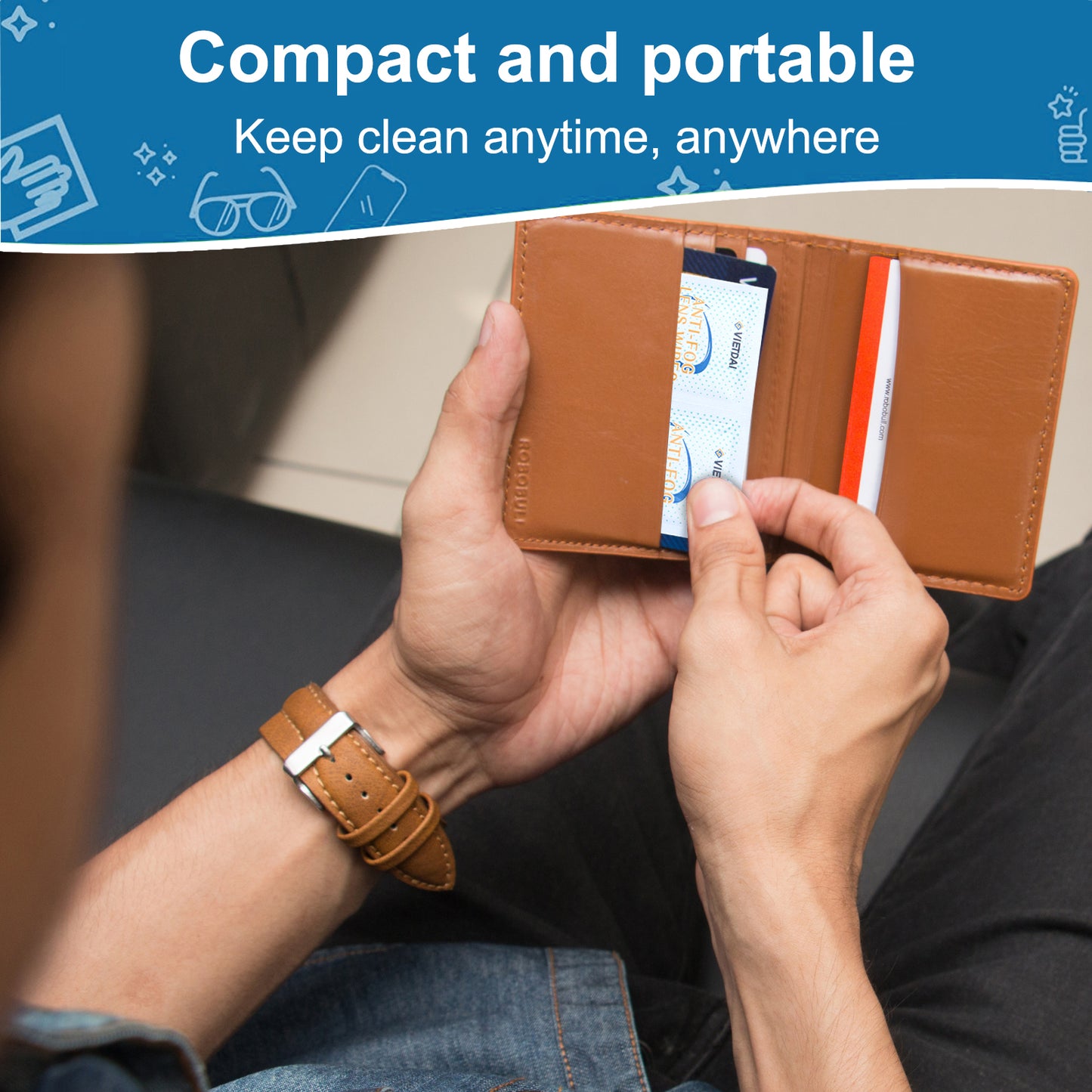 Anti-fog lens wipes
What can anti-fog lens wipes do?

Anti-fog wipes prevent fogging of all types of lenses
What are its ingredients?

Water, Ethanol, Anti-fogging agent, Oligomer
How long they can prevent fogging?

Tested to prevent fogging of lenses for up to 24 hours
Very affordable and large volume
A box of 200 pieces is very suitable for glasses and camera fogging time, when I ski also came in handy, wipe ski goggles to prevent fogging effect is very good.